The days are getting longer, the sun's getting warmer and it's just about time to pull off your pool cover and take a dip in the water to cool off. But, owning a swimming pool isn't all fun and games – it's also a big responsibility, especially in terms of safety.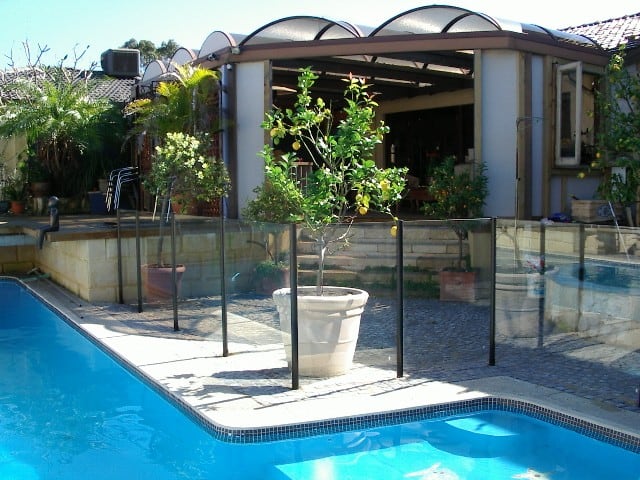 Over the summer months, there are as many drownings in Australia as there are car crashes. Backyard pools are also the most common place for children under the age of five to drown. These facts are startling, and illustrate all too well the importance of proper pool fencing and gates, as well as careful supervision, regardless of whether your pool is in use or not.
Here, we look at how to prepare your pool fencing for summer, as well as how to make sure your fencing and gates meet Western Australia's strict safety regulations.
Western Australia's Pool Fencing Regulations
In Western Australia, there are building regulations in place to mandate the inclusion of a safety barrier (pool fence and gate) around all private swimming pools and spas. These regulations also extend to any portable swimming pool that contains 300 mm or more of water.
Before installing, constructing or altering a swimming pool or spa barrier, a building permit needs to be obtained, which will be handled by your fence builder.
There are a number of rules and regulations that need to be adhered to, all of which are detailed in this government publication. However, you can also contact the team at Feature Fencing to find out what's required of you.
Regular Pool Fencing and Gate Maintenance
As with your swimming pool, your pool fence and gate will require regular maintenance. This includes minor tasks, like making sure all locks or hinges on the gates are in working order and that your pool or spa barrier still meet any updated regulations. You might also need to repair broken bars or even remove any objects around the fence that small children could use to climb over the fence.
How Feature Fencing Perth Can Help
Here at Feature Fencing, we have years of experience delivering successful pool fencing solutions, which has allowed us to build good relationships with our clients, as well as Perth's regulatory inspectorate.
This means that when you choose to build a new fence around a pool or spa, or update your fence to make it compliant with Western Australia's regulations, you can rest assured you're in good hands with Feature Fencing.