Now that the warmer weather is finally making an appearance, it's time for you to get your backyard ready for summer entertainment! As a homeowner, choosing a fence is an important decision, as it's a long-term investment. To help make the choice easier, we look at the strength, overall cost and maintenance requirements of a few different fencing materials.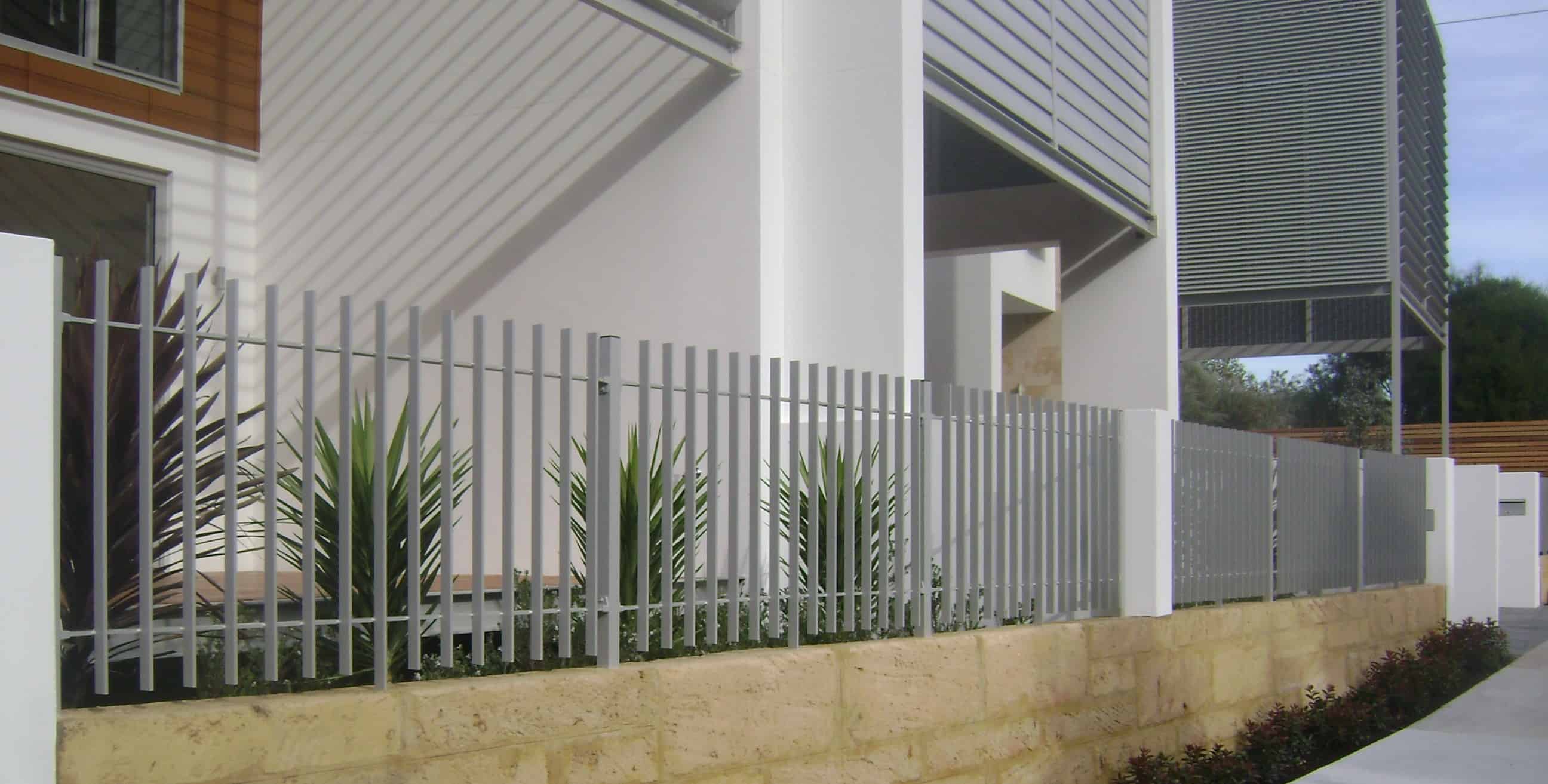 Aluminium Fencing
Aluminium fencing is one of the most popular fencing types, as they require very little maintenance and special cleaning, and they are perfect for the Australian climate as they won't splinter or crack. They also generate a beautiful modern architectural feel with clean straight lines.
These fences are naturally rust-proof, very diverse in style, and are widely available. Houses along the coast can benefit from an aluminium fence, as they're able to withstand those rust-inducing salty winds without additional protective coatings.
Steel Fencing
Steel fencing is highly durable and resistant to rust, and as such, it can withstand the harsh Australian climate. Additionally, steel fences have strong lines and fit a more contemporary aesthetic, whilst also providing you with maximum security.
While steel fences are long-lasting, they can eventually rust when they're constantly exposed to water and oxygen, especially near any screws or bolts. While steel fencing is a bit more expensive than some other options, over time, the long wear and durability of this material ensure that you'll be well looked after year after year.
Wrought Iron Fencing
The great thing about wrought iron fences is that you can customise the specific design you're after, without compromising the fence's strength or beauty.
They're not quite as secure and don't offer as much privacy as some of the other fencing styles listed here, but if you're after a decorative fence that can help make access to your property more difficult for intruders, wrought iron fencing is the way to go!
A great fence will not only provide you with a feeling of security, it will also give your property a bit of personality and flair. For assistance choosing the fence that's right for you, talk to our team of trusted contractors at Feature Fencing and get a quote today!