Are you looking to set your house apart from your neighbours or others on your block? Or perhaps you are a business, school, university or public building owner looking to showcase some creative flair, align with your goals or branding, or attract new customers?
Why not consider a custom fence or gate from Feature Fencing? We are the specialists in producing custom gates and fences in Perth that are eye-catching, durable and long-lasting.
What is Decorative Laser Cut Fencing?
With decorative laser cut fencing, our clients can either send us the preferred pattern or design they would like to include in their fence or gate. We will then assemble the fence or gate and install it for you at a time that is convenient to you!
We have successfully produced a range of laser cut custom fences for many different clients over the years including this cute penguin gate, this modern custom fence, this gorgeous star fence and more.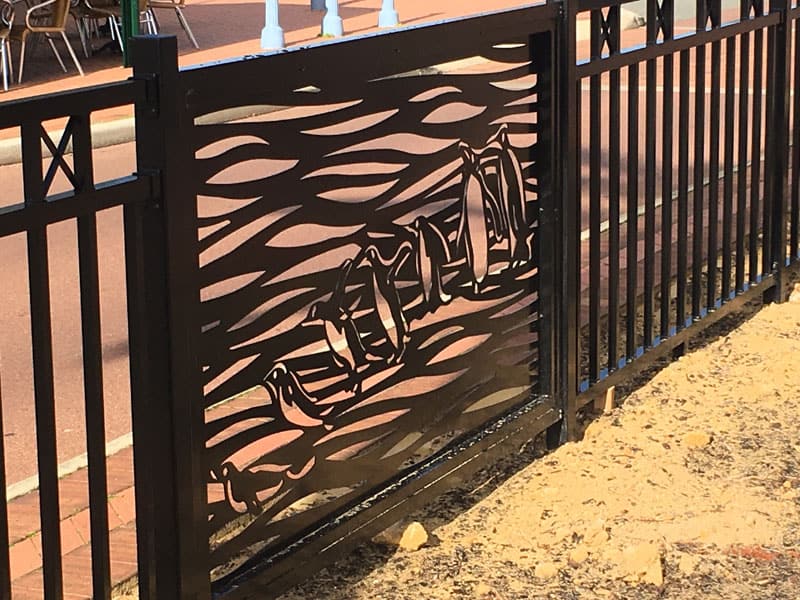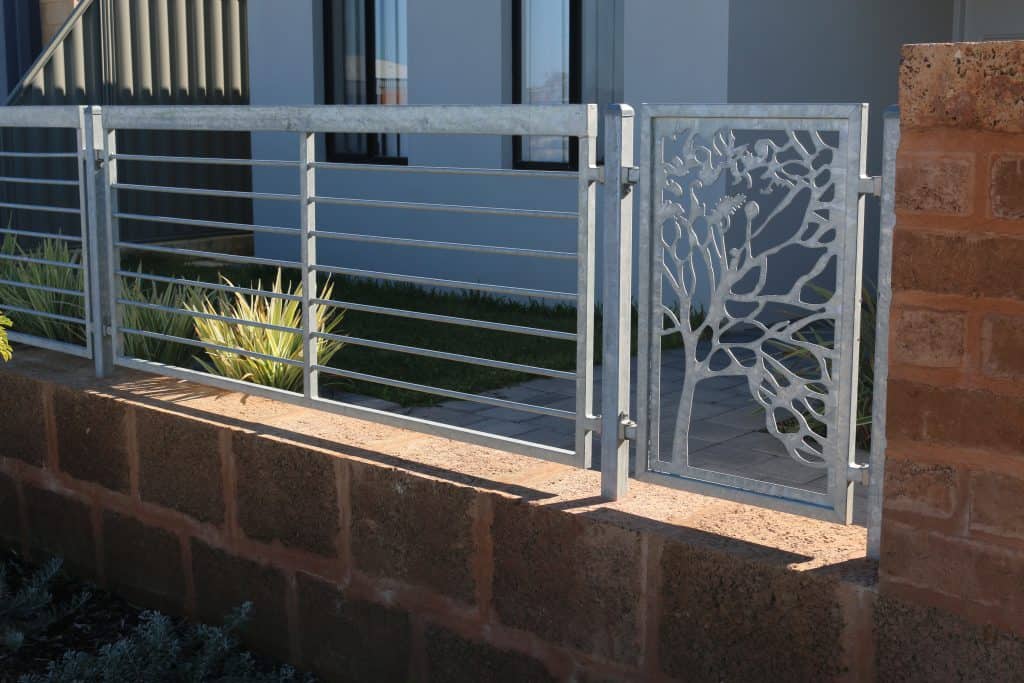 Advantages of Custom Fences and Gates
Eye-catching – First impressions matter for businesses and your fence and gate might be the first thing your customers (or potential customers) will see when they enter. If you are the owner of a plant nursery, for example, a gorgeous gate with a plant or flower design could help to catch the eye of those walking/driving past and highlight your products and services.
Privacy and functionality – Our decorative laser cut fences and gates help to create privacy and a little bit of shade for homeowners and businesses without completely cutting off views or ventilation.
Increase property value – If you are thinking about selling your property in the future, a one-of-a-kind custom fence could attract potential buyers and help you to increase the value of your home before a sale.
Great customisation potential – At Feature Fencing, we have the state-of-the-art equipment and tools needed to create a very wide variety of shapes and designs of decorative gates and fences.
Interested? Give us a call on (08) 9408 1409. We're always happy to help!