The coronavirus (COVID-19) pandemic and the various travel and other necessary restrictions put in place to keep us safe has meant that many of us have spent longer periods at home than usual. This had led many people to notice cracking in their fence boards, fence discolouring and other irreparable fencing issues that may have previously gone unnoticed or undealt with.
If you're considering installing a new fence, don't worry, we're here to help! It may help to gain an understanding of some 2021 fence trends. Here's a list of some that we've noticed:
Horizontal/Contemporary Fencing
Minimalism is all about stripping back the unnecessary, so it's easy to understand why it continues to be a top trend in 2021. In fencing, think clean and evenly spaced horizontal lines.
Feature Fencing's range of aluminium slat fencing continues to be a big hit. Depending on your preference, we can provide aluminium slat fencing with larger gaps to increase visibility and airflow, or smaller gaps to maintain privacy and keep out noise pollution.
The aluminium slat fence can either be mounted between brick or concrete pillars or between aluminium posts – the opportunities for creative design are endless!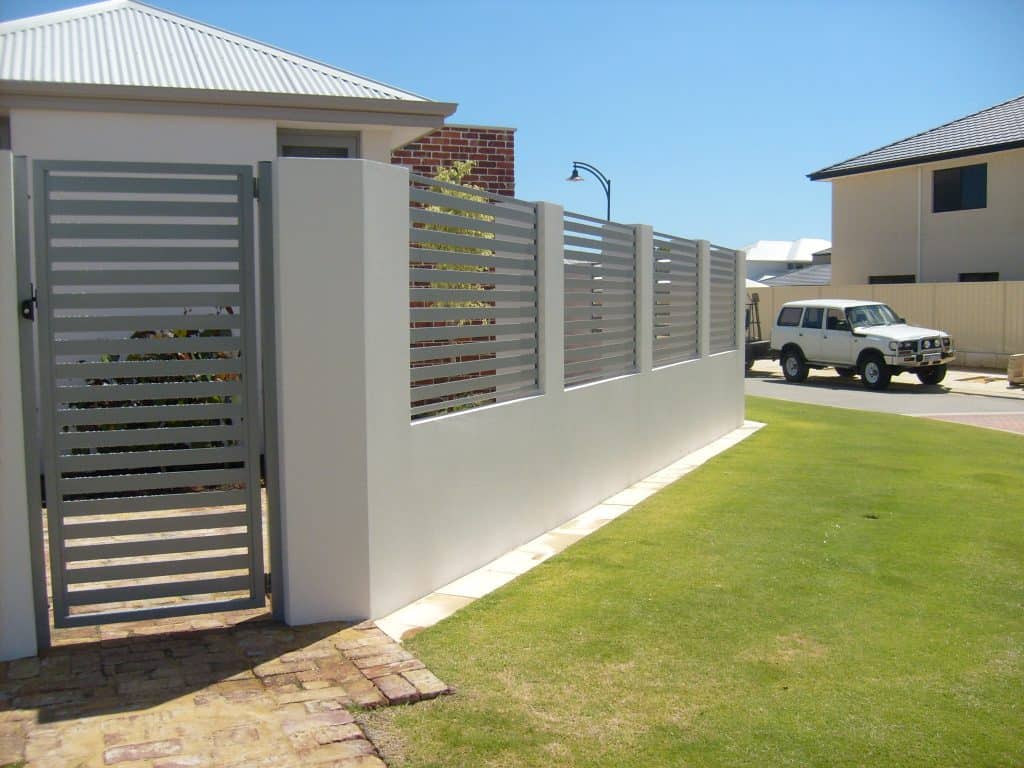 Hampton Fencing
Hampton fencing, of course, takes its name from the light, bright and coastal chic style commonly found in luxurious holiday homes in the Hamptons, on the eastern end of Long Island, NY.
This style has been rising in popularity in Perth as we head into the warmer months of the year.
While the most requested colour of our Hampton fencing is definitely white, we do offer colours including grey, which was recognised as one of Pantone's 2021 Colours of the Year.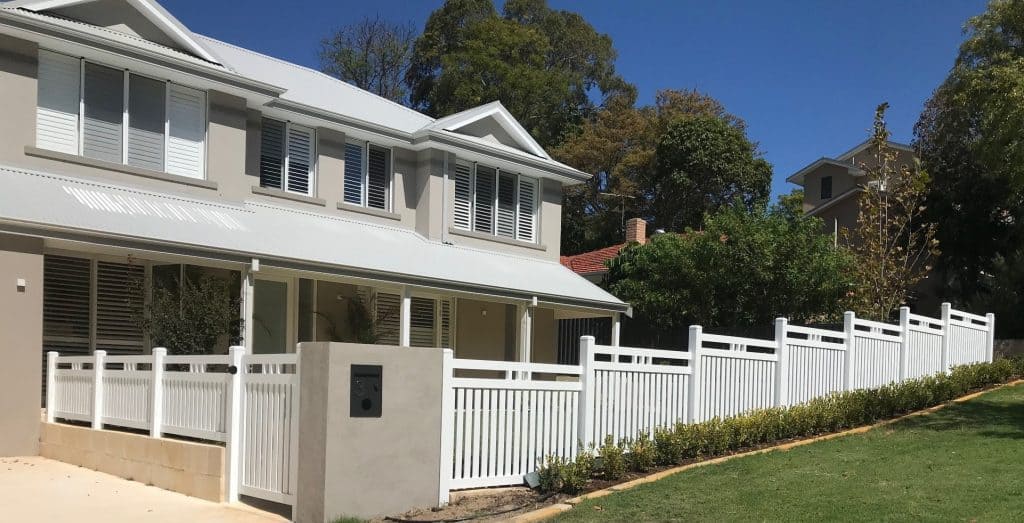 Wood Look Fencing
Wooden surfaces are known to make a home feel warmer, cosier and have a stress-reducing effect. While wooden fences do exist, they require ongoing maintenance if they are to avoid rotting, warping, discolouration and damage from termites and other pests. Not to forget the global timber shortage that is currently occurring which is putting a strain on local supply.
That's why many people are instead opting for wood look fences in Perth. We recently installed a modern aluminium slatted gate and fence in a stunning warm bush cherry finish, and it was a hit with the owners!
And for those who prefer the look of the classic white picket fence, we've got you covered as well. Feature Fencing's aluminium picket fencing range is lightweight, durable and highly resistant to corrosion. It also doesn't warp like its timber counterparts can. This type of fence continues to be a popular choice for keeping children and pets safe in back and front yards, without obstructing views.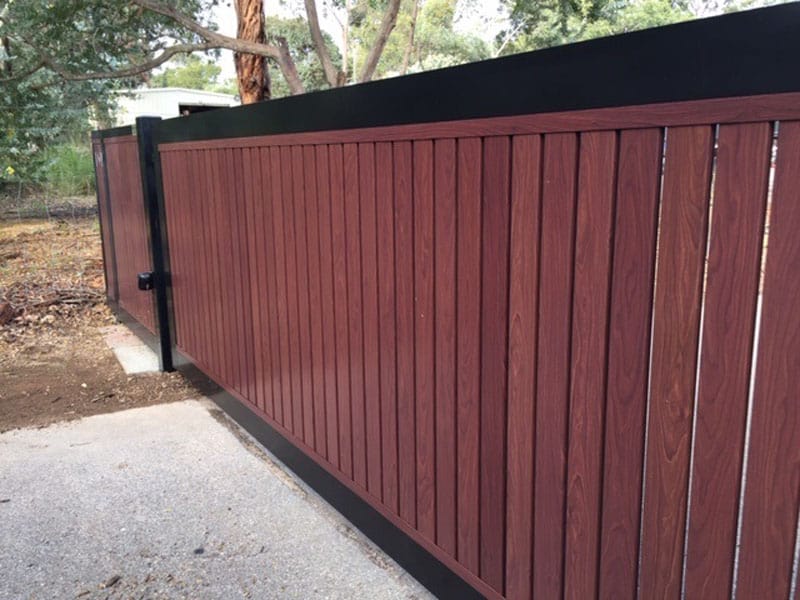 For more information or enquiries about aluminium slat fencing, Hampton fencing or wood look fencing, contact Feature Fencing – Perth's leading fence, gate and garage professionals – today.