When gating your property there is an abundance of options at your disposal. Feature Fencing provides many different types of gates for you to choose from. Some of the most popular gates we provide to our customers are sliding gates and swing gates. Both are excellent choices for gating a property. Swing gates are a more traditional option with sliding gates gaining popularity in the past decade. In this article, we will discuss the advantages of swing gates versus the advantages of sliding gates to help you make your decision.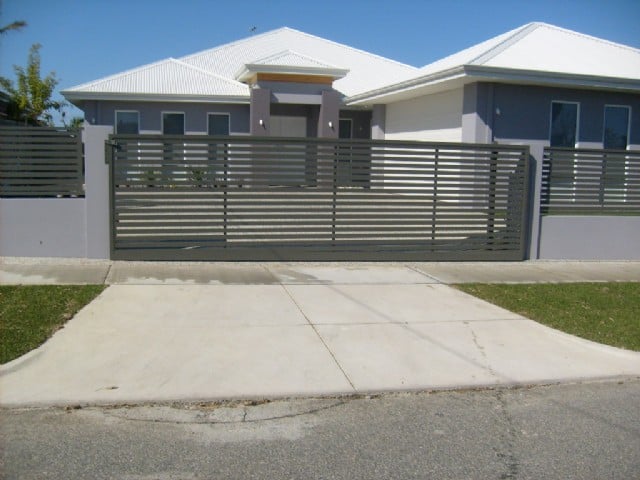 What Do They Have in Common?
Both types of gates can increase the value and street appeal of your property immediately after they are installed. So, if you are selling your property, or plan to one day, getting a sliding gate or a swing gate are a great investment that will give you a good return in the long run. They can also save you money on insurance as they make your property safer. Unwanted visitors are restricted, and kids and pets can't get out.
Sliding gates and swing gates can also be an effective deterrent for criminals which is why they can reduce insurance premiums. They are also customisable to almost any size property. Feature Fencing can customise a huge range of fencing materials to create the perfect sliding gate or swing gate for your property. Both swing gates and slide gates can be automated as well!
Why Should You Get a Swing Gate?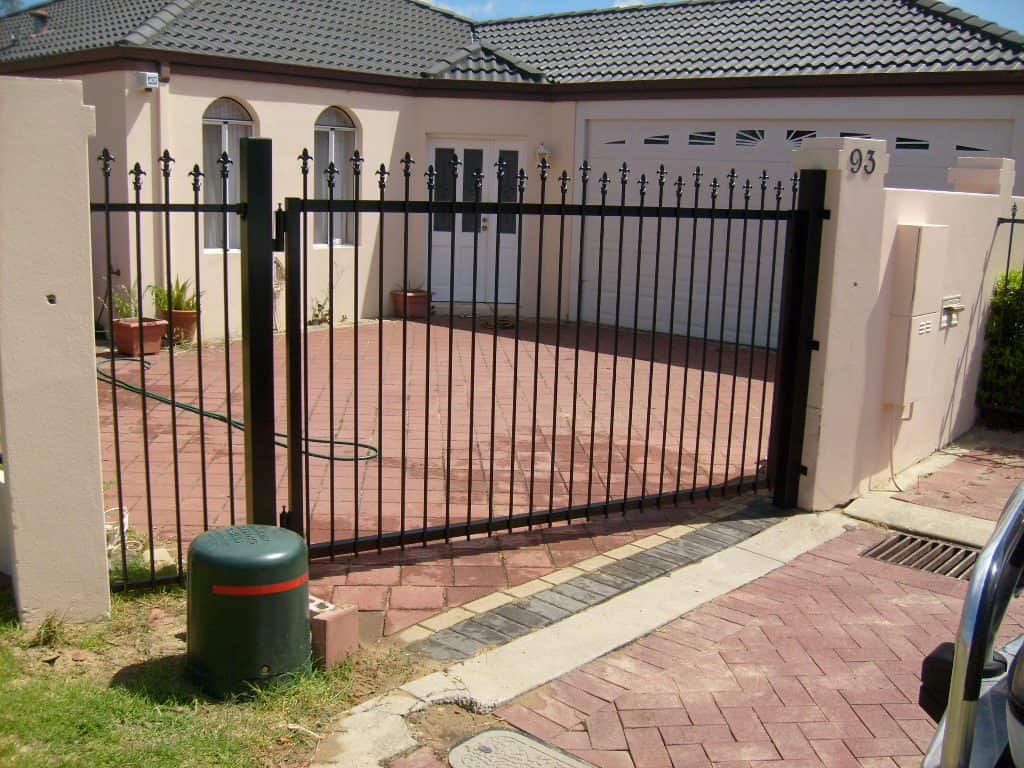 Swing gates are very popular and have been a great choice for many Australian homes and commercial properties. One of the biggest advantages of swing gates is that they do not need room to the side for the gate to slide back and forth. This can be great for smaller properties that cannot feasibly fit a sliding gate.
They also don't need concrete flooring as most sliding gate applications do. You can opt to get a swing gate on any kind of ground, so they work well for larger properties with grassed areas that need to be fenced off. All that's needed for the gate to work is a reasonable hinge unless you automate. And if you require an automatic gate most swing gates can be easily automated to open via remote.
What Are the Advantages of Sliding Gates?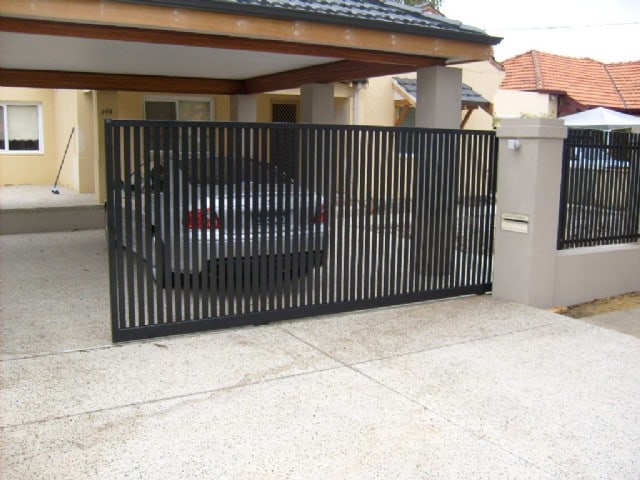 Sliding gates have been gaining popularity as of late. They offer many benefits you can't get from a more traditional swing gate. Sliding gates take up space in a different direction to swing gates. You need space horizontally but sliding gates don't take up the extra space that a swing gates arc would. Swing gates open inwards, and this arc needs to be accounted for when installing. Properties that do not have enough space to accommodate this arc, would usually benefit from a sliding gate instead.
Sliding gates may seem like they would be easy to force open but once close they are locked into a fixed post. This is very secure and means the gate essentially cannot be forced open. Swing gates cannot provide such an assurance. Swing gates, especially automated ones, are very susceptible to wind as well. Sliding gates are much less affected by wind loading in comparison.
Ultimately both styles of gates have their own advantages and disadvantages. The choice you make depends on your property and what your needs are. Both can be installed in either commercial or residential applications and customised to fit most sizing requirements. If you need more information or a quote don't hesitate to contact us.