An unwitting thief got a little more than he bargained for when he stole a car from a Perth home in December last year. A three-year-old boy was asleep in a blue Subaru when it was stolen, and driven through the picket fence, of an East Victoria Park residence.
After a frantic two-hour search, police found the child unharmed in the abandoned car.
This unfortunate situation, despite its happy ending, highlights how important strong and secure property fencing is. When you've got young children, or even adventurous pets, having a sturdy fence and gate is a must, but sometimes your property fencing needs to be taken a step further.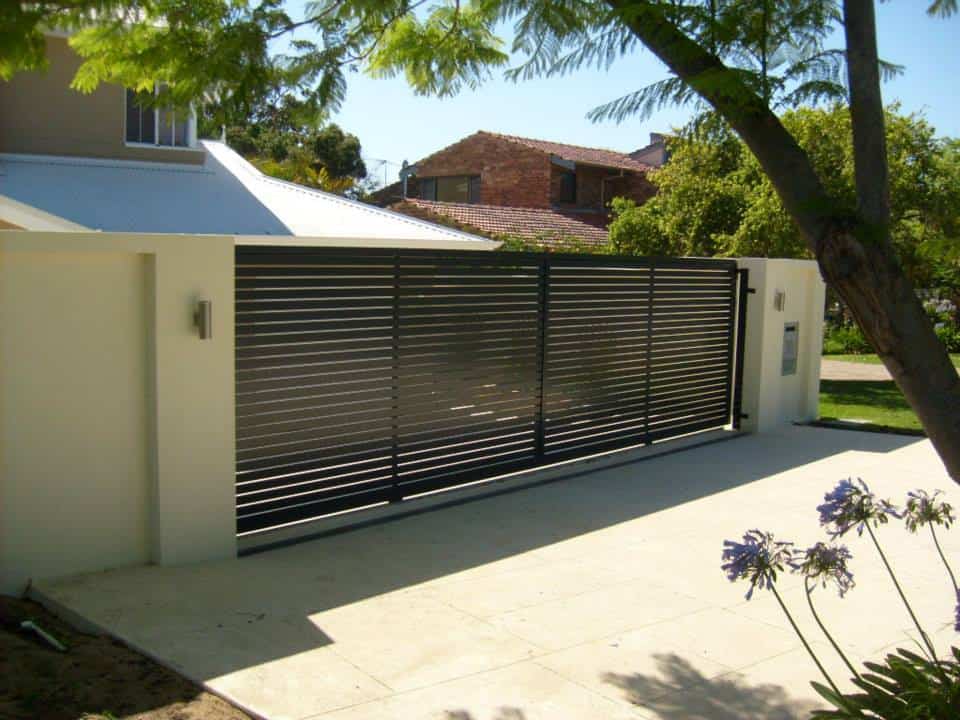 So, have you ever considered getting an automatic sliding gate?
What are the Benefits of Automatic Gates in Perth?
Installing an automatic gate on your Perth property does a lot more than just increase the visual appeal of both your gate and fencing, it's also a pretty handy investment.
While there's nothing wrong with an ordinary swing gate, the durability, convenience and added security of an automatic gate will quickly make you want to add one of these to your wishlist.
 They're Convenient
Gone are the days of getting out of your car to open and close your front gate. With an automatic gate, all you have to do is press a button and watch it open and close all by itself. This will make life a lot easier when it's raining, windy, or late at night. Plus, your gate will automatically shut once you drive through, so you can unload your car without having to worry about a nasty thief stealing it with your kid still inside! It's a win/win.
They Offer Extra Security
As well as securing your property and minimising the chances of the gate getting left open, automatic gates come with a host of extra features, such as keypads, integrated safety beams, and garage interfaces.
They Take Up Less Space
If you have a gate that opens inwards, you'll be limited with what you can do in terms of landscaping, or even parking space around your fence, as you'll need to make sure there's enough room for your swing gate to open and close. If you install an automatic sliding gate, this issue will be eliminated entirely.
They're Durable
Automatic gates are designed and manufactured with precision technology out of sturdy, long-lasting materials. This means they're built with style and functionality in mind, and are able to withstand any harsh weather conditions.
Regardless of if your Perth property is fenced with slat fencing, Colorbond fencing, or even wrought iron fencing, we've got an automatic gate to match.
Contact the team at Feature Fencing today, to learn more about our range of sliding gates, and our great Perth fencing options.